Who we are
We are the 3rd Bath (Monkton Combe School) Scout Group, please read below for more information on our Beaver colony and Cub pack
Cubs
The Bath 3rd Monkton Combe School Cub-Scout Pack has recently celebrated its 100th birthday! This very popular club is open to both boys and girls and meets once a week and sometimes at weekends. This year we have 2 Cub-Scout packs with over 40 pupils taking part. With not a computer in sight, this activity encourages our pupils to face new challenges, get outside, develop and use life-changing skills, have fun and have an excuse to build fires, dens and go on great trips of your choosing! They really do build fires, make dens and camp overnight. Here are their top 6 most exciting things to do! Banger racing in the Mendips, indoor climbing in Bristol, camping and surfing in South Wales, raft building, archery and rifle shooting and canoeing on the Dundas aqueduct!
Beavers
Our very popular afterschool club has been the brain child of the Monkton Chaplain, Matthew Dietz, who every Monday afternoon turns himself into Otter to oversee the fun and games down on the River Bank! The Club runs every Monday afternoon and provides the perfect stepping stone for children in Years 2 and 3 who are interested in joining the Cub Scout movement but are not quite old enough to join the Cub Scout Pack at the Prep. There is hot competition between each lodge to earn points. Points must be earned and can be won at Inspection - shiny shoes and clean finger nails! (slightly challenging when they have been playing rugby and it is the end of the day!) There are a whole host of activity and challenge badges which they can work towards from the physical and outdoors to challenges dealing with the local community or issues connected with the Scouting world. Matthew was delighted with the popularity of the new club. 'It must be something of a record to Invest 27 brand new Beavers all on the same afternoon, but I was so pleased how well our 6 and 7 year olds managed to learn their Beaver Scout Promise – and the Riverbank Rhyme! The Wind in the Willows theme works so well for this age group, and I have no doubt that all the new Monkton Beavers will enjoy their Monday afternoons with Ratty, Toad, Mole and Badger in the weeks to come.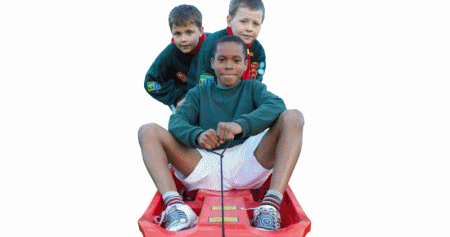 What we do
The Scout Association provides adventurous activities and personal development opportunities for 400,000 young people aged 6-25 in the UK. Skateboarding, climbing, kayaking, camping, sailing, orienteering, cycling, hiking, grass sledging, potholing... Scouting is all these things, and more. Scouting is about personal development through providing opportunity. It encourages young people of all backgrounds, male and female, to have self-belief and a voice; to develop physically, intellectually, socially and spiritually. We call this everyday adventure. They just call it fun. We believe that young people develop most when they are 'learning by doing', when they are given responsibility, work in teams, take acceptable risks and think for themselves. Why do we believe that? Well, because they told us. Scouting is a youth movement, meaning its the young people that drive it forward. To provide everyday adventure to young people we need adult volunteers. These adults not only benefit from supporting young people, they also gain from developing themselves and learning new skills. All of which they apply to their everyday working lives. There are lots of flexible volunteering opportunities to suit you and your needs, whatever the amount of time you have to give.